Beggars Welfare and Rehabilitation Program
Empowering and rehabilitating beggars, offering them a chance to rebuild their lives with dignity and self-sufficiency.
Children Welfare Education & Hygiene Program
Promoting the well-being of underprivileged children through education and hygiene, nurturing a brighter and healthier future.
Differently Abled Training and Welfare Program
Empowering differently-abled individuals through comprehensive training and welfare programs, fostering inclusivity and self-sufficiency
Environmental, Climate Change, Water & Sanitaion Program
Addressing urgent global challenges with a comprehensive program focused on environmental sustainability and access to clean water and sanitation.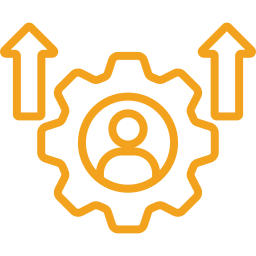 Handicraft Training and Skill Training for Single Woman
Elevating single women's livelihoods through skillful handicraft training, fostering independence and economic empowerment
Old Ages Welfare, Medical & Rehabilitation Program
Enhancing the quality of life for elderly individuals through a holistic program offering welfare support, medical care, and rehabilitation services.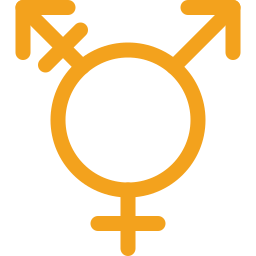 Transgender (Third Gender) Welfare Program
Fostering inclusivity and empowerment through a comprehensive welfare program dedicated to the transgender (third gender) community.
Counselling and Yoga Therapy on Stress Management Program
Empowering college students to manage stress through counseling and yoga therapy, promoting mental well-being and academic success.
Disaster & COVID-19 relife management programs
Efficiently managing disaster and COVID-19 relief programs to provide essential aid, support, and recovery assistance to affected communities.
Sabarmathi Social Seva Sangam
Sabarmathi Social Seva Sangam is a non-profit, non- governmental organization (NGO) registered under the Tamil Nadu Societies Act of 1975, working for the upliftment of the rural and the urban downtrodden, since its inception from 2003 (Reg no: 096/2003). Our organization has been able to build partnerships with considerable institutional infrastructures to reach out to the rural and indigenous people.
Our organization, operating in Tamil Nadu, focuses on empowering marginalized groups including children, women, people with disabilities, socially excluded individuals, and the elderly in both urban and rural areas. Since 2003, we have successfully run government programs, training over 2,590 individuals in the skill sector and improving the economic status of 90 people with disabilities through employment training. Additionally, we conduct knowledge-based seminars benefiting over 2,000 college students and raising awareness on sensitive issues like Sexual Harassment, HIV/AIDS, and Drug Abuse among garment factory workers, reaching around 5,000 individuals. Our projects receive funding from FCRA, OTF-FEO Canada, and NASSCOM FOUNDATION, primarily focusing on the welfare of disabled children.
We began as a small group dedicated to making a positive impact and have grown into a larger family. Inspired by Gandhi's words, we strive to be the change we want to see. Small steps today can achieve the unimaginable; we believe in helping without needing a reason. Our goal is to transform tears into smiles through compassion. Join us in our journey to work for the greater good.
Vision
The organization's vision is to help in establishing egalitarian society with out fear of justice and exploitation with equal opportunities for all grow and prosper.
Mission
It is our endeavor to empower socially underprivileged communities by viding pro them with skill and services.
All
Beggars Welfare
Women Welfare
Children Welfare
Differently Abled Welfare
Trans Gender Welfare
Old Ages Welfare
Certificates
Future Focus
Fwd Needy
Environment Program
Awareness Program for Students
Social Audit
State Bank of India
4, Gandhi Street, 15 Velampalayam,
Tirupur, Tamilnadu, India
Current AC No: 36528082401
IFSC Code: SBIN0012787
MICR Code: 641002116
For Other Country Donations
State Bank of India
11, Parliament Street, New Delhi – 110001
Current AC No: 40228554816
IFSC Code: SBIN0000691
Swift Code: SBININBB104
MICR Code: 110002087
We will help you to make successful any of your charity works. Feel free to contact
Mr.N.Kumaraguru.M.S.W,M.Sc (Psychology),CYP-HRD (UK)
Managing Director / Secretary